Mr. John Lee, Partner of F.Zimmern spoke at LawAsia 2019 on "International Arbitration and Risk Management: Professional Conduct Synergy"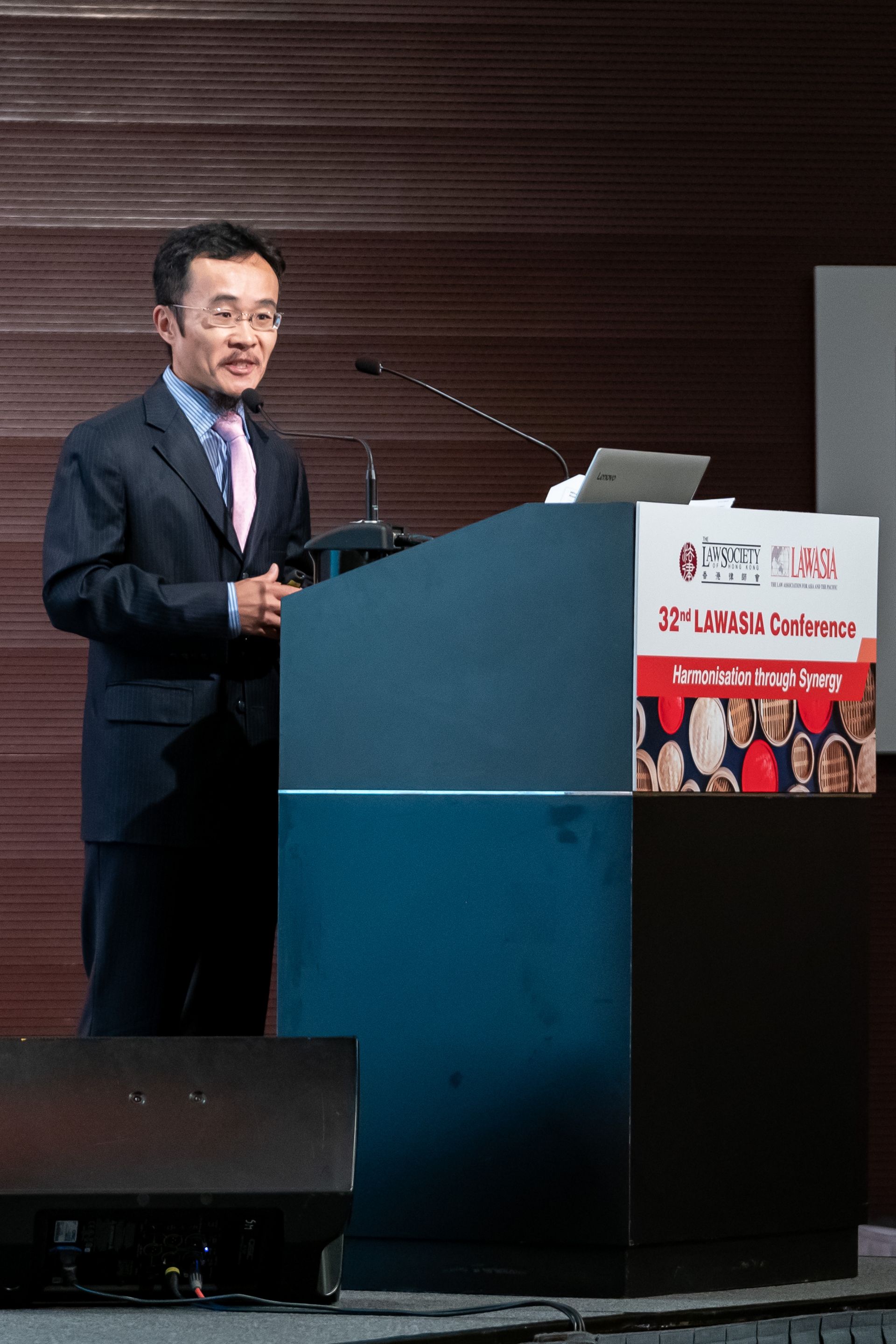 Mr. John Y C Lee, partner of F. Zimmer & Co. and an international arbitrator, successfully delivered an engaging presentation at the session "ALTERNATIVE DISPUTE RESOLUTION - Risk Management in Mediation and Arbitration for International and Cross-border Disputes" on 7 November 2019, as part of the 32nd Law Asia Conference, at Hong Kong Convention and Exhibition Centre.
With expected growing in cross-border disputes from Belt and Road Initiative ("BRI") and other multilateral trade initiatives in the region, as well as the ongoing popularity of international alternative dispute resolution ("ADR") to resolve commercial differences, John's presentation was a timely reminder of double deontology risk (meaning professional conduct risks) in international arbitration and beyond. Using a case example, John highlighted areas of typical arbitration process risk, differences in global ethical frameworks and discussed how counsel can better mitigate professional conduct risks as well as risks for the parties of an uneven playing field in international arbitration. These risk examples ranged from evidence handling/witness interaction to overzealous representation. John also discussed ways to leverage risk management principles to inform and drive strategic advantages for parties in international arbitration. The session was well attended and received by bar leaders, jurists, professional organizations and individual lawyers from different countries and regions across the Asia Pacific.
Law Asia Conference is LAWASIA's flagship annual event and the highlight of its professional events program. It serves as a platform for the convergence of and is designed to facilitate the discussion of regional developments in law, including such issues as judicial practice, legal education, cross-border business and investment law, and cross-border dispute resolution.
To discover more about arbitration and F. Zimmern's Dispute Resolution service excellence, please contact Mr. John Lee at +852 2526 4373 or johnlee@fzimmern.com.hk for more details.